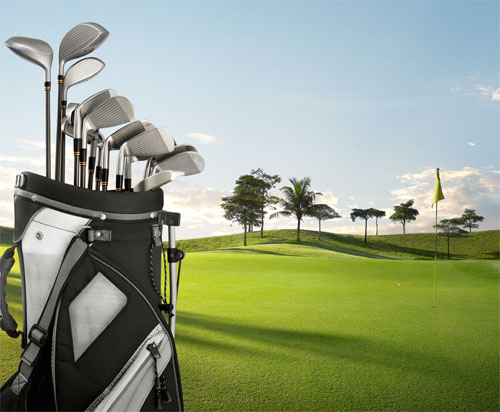 Finding the right clubs is both difficult and easy these days.
It's difficult because there are so many choices…so many new technologies that seem to be coming all the time. But it's easy because there are so much information available to help you make the right choices…if you know where to look.
Our Golf Club Pro Shop will help you find what kind of clubs to pick…game improvement or super game improvement or players. What about all those new drivers? It certainly can be confusing.
One of you first choices is where to buy? Should you buy from a retail store or online. But can you really trust an online golf retailer when you don't get to swing the clubs before you buy? Even if you buy from a real store are you really making the right choice? They sometimes let you try the clubs out for a weekend or so, but is that really enough time to make a good decision?
It's a bit of a crap shoot.
What our golf club proshop will do is give you the skinny on the available resources. We'll talk mostly about online sources but you can apply many of the things we talk about to the brick and mortar stores too.
If you search for "golf clubs" in a search engine these days you'll sure see lots of choices. You'll see all the leading manufacturers like Callaway, Ping, and Nike, and TaylorMade, but you'll also lots of their distributors. You'll see well known names like The GolfWarehouse (TGW), Callaway Pre-Owned, Golf Galaxy, and Edwin Watts. Also many more less familiar ones like GolfSmith, Pinemeadow, GigaGolf, GolfGods, and 3 Balls…plus many others.
If you're seriously considering buying online then how do you know which one to choose. Sure price is a consideration. But what about what happens after the sale? That's important too.
Suppose you want to return them? Or suppose they don't fit correctly? What if there's a probem. What about the warranty?

How does that work.
We've gone to many of the online golf retailers and taken a look at the details of buying from each. We checked warranty, return policy, shipping policy, and many other factors that effect your buying decision.
Watch this page to see more reviews and comparisons of many of these manufacturers.
Golf Club Manufacturers
These are the big guys. These sites are great for getting the latest news on their golf clubs and also getting detailed specifications. They do not generally sell directly on these sites.
Online Golf Distributors/Retailers
These retailers sell mostly brand name equipment at various price points and degrees of discount.
Golf Galaxy
3balls Golf
Clone Golf Club Manufacturers
These retailers buy openly available components and then assemble them with name brand shafts and grips. They also provide custom club fitting as part of their manufacturing process. They do provide great warranties and a try-out policy so the purchase is really risk-free.
Pinemeadow Golf